Let's talk about Seborrheic dermatitis! This is the inflammatory skin condition which affects almost half the population and which is the main reason for dandruff. So if you thought you are alone, think again! We've put together a guide on how to treat dandruff on locs that will help you stay safe and healthy!
How to Treat Dandruff Starts with the Cause
Nobody is exactly clear on what might be causing the pesky dandruff. However, one thing we know for sure is that dandruff appears as a result of skin cell loss and production in an accelerated way. What does that mean for you and your dreadlocks? That your scalp is making and losing skin cells a lot faster than it should.
The culprit could be the Malassezia yeast, a fungus that lives on the scalp. It thrives in environments that produce a lot of sebum.
What is sebum? An oil secreted by the scalp to protect your skin and hair.
The Malassezia yeast feeds on the sebum and its lipids and then releases a series of substances which then irritate the scalp.
Even if we don't know the process in which the yeast develops dandruff, we do know that when it develops in an abnormal quantity it releases the irritants that cause dandruff.
Malassezia furfur: A fungus which causes dandruff
Dandruff and Its Causes
When it comes to dandruff triggers, they differ from person to person, but they can overlap.
Internal triggers:
Hormonal spikes and lows
Stress
A bad immune system in individuals who suffered from infections, AIDS or Parkinson
A diet rich in acids (sugar, meat, coffee, milk, and alcohol)
Some medications (neuroepileptic, etc.)
External triggers:
Harsh shampoos based on soap. Learn how to treat dandruff on locs with sulfate free shampoos.
Not shampooing enough will lead to an accumulation of sebum and a proliferation of the fungus.
Failing to rinse well will leave you with residue that will increase the level of sebum and fungi.
Wearing caps, motorcycle helmets, and hats will create the perfect humidity and temperature for fungi growth. Learn how to treat dandruff on locs by avoiding them.
An imbalanced environment – too hot, too cold or too humid – may lead to dandruff.
Too many colouring.
Not drying your locs properly. The humidity can lead to yeast development. You can teach yourself how to treat dandruff on locs by creating a hygiene routine.
Types of Dandruff
Pityriasis capitis simplex – dry dandruff – a fine white dust which you will notice on your shoulders. It can become stickier and thicker while your scalp can be inflamed, red, and itchy. Shampooing will relieve it.
Pityriasis steatoid – oily dandruff – waxy crusts that get stuck between your scalp and your dreads.
How to Treat Dandruff on Locs
For moderate dandruff:
Reduce your consumption of dairy, sugar, salt, and fat.
Manage your stress better through meditation and yoga.
Wash your dreads more often. Use a mild shampoo every two days.
Please note that dandruff is a condition that cannot be cured. However, you can use treatments to reduce it.
Pair an anti-dandruff shampoo with your classic residue free shampoo each time you wash. If you want to know how to treat dandruff on locs, it should be once a week or once every two days for optimum results.
Let the shampoo work for 5 minutes. Once you notice your condition improving, alternate between your normal shampoo and a treatment one. Finish by phasing out the treatment shampoo.
Here are the most common active ingredients you can find in commercial anti-dandruff products for your dreadlocks:
Anti-fungal ingredients (selenium sulfide)
Agents for anti-growth (coal tar) that slows down the cell production of your skin. Please be aware that coal tar has a bad odor and stains heavily. It is also forbidden for pregnant women and will increase the skin's sensitivity to the sun.
Keratolytic agents (salicylic acid and sulfur) which 'dissolve' dandruff.
How to Treat Dandruff on Locs with Zinc pyrithione
Zinc pyrithione is anti-fungal active that will reduce the production of skin cells, and the production of sebum on your scalp.
If you have an itchy or irritated scalp, you can also use the essential oils below:
Menthol (Mentha arvensis, Mentha piperita or Mentol)
Eucalyptus (Eucalyptus globulus, Eucalyptus radiata)
What anti-dandruff ingredients does my shampoo have?
Read the label! Does it have one of the following?
Salicylic Acid
Zinc pyrithione
Coal Tar
Melaleuca Alternifolia (Tea Tree) Leaf Oil
Selenium sulfide
How to treat dandruff on locs – 2 sulfate-free shampoos:
Neutrogena – T-Gel Sensitive scalp
For severe dandruff
If you have severe dandruff, we advise you see a dermatologist who can prescribe you some stronger treatments. Their antifungal agents are much stronger than any you can find in commercial shampoos. Examples include:
Clobetasol
Ketoconazole
Climbazol
Cyclopirox
Clotrimazol
How to Treat Dandruff on Locs with Natural Ingredients
Here are some essential oils you can use given their antiseptic properties.
Linalol Thyme (Thymus vulgaris CT linalol),
Tea trea (Melaleuca alternifolia),
Geraniol Thyme (Thymus vulgaris CT geraniol),
Bay St Thomas (Pimenta racemosa)
Cineole rosemary (Rosmarinus officinalis CT cineole),
Juniper (Juniperus oxycedrus),
Palmarosa (Cymbopogon Martinii var. Motia),
Atlas cedar (Cedrus atlantica),
Lemon (Citrus limonum),
Himalayan cedar (Cedrus deodora).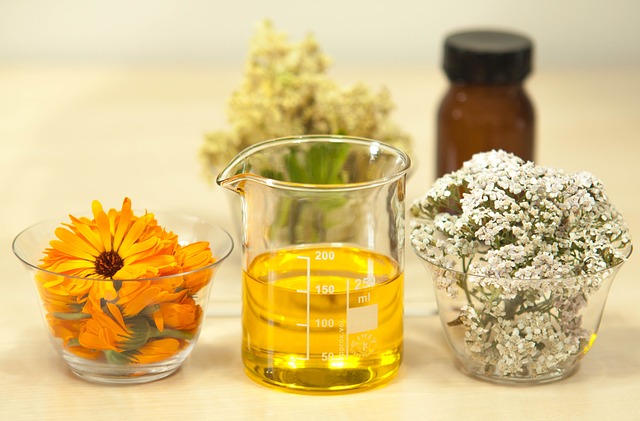 A natural source of salicylic acid is black willow bark. It will dissolve your dandruff.
Here's an easy recipe:
To your shampoo add 3 drops of Tea tree oil.
Wash your hair.
Allow it to soak it for 5 minutes.
Caution – do not get it into your eyes!
Please be aware when using essential oils!
Each essential oil has to be allergy tested before application. Use the inside of your elbow, 48h prior to using.
You are not allowed to use essential oils when pregnant or nursing!
Please test them on a small section of your scalp first!
Avoid any contact with the eyes. Should that happen, rinse with lots of water.
If you still have dandruff, please see a dermatologist.
None of these suggestions should replace a treatment that has been prescribed for you by your physician.
Do you want to know more on how to treat dandruff on locs? Are you interested in knowing how to moisturize your locs?